Jeep® Wrangler (TJ) Windshield Defense™
Racing Optics Jeep® Three-Layer Laminated Windshield Tear-off
This three-layer polyester film is laser-cut to fit the windshield of your Jeep® Wrangler (TJ) and can be easily installed in just 20 minutes. Depending on usage and environment, each industrial strength layer can provide six months or more of protection from chipping, pitting, cracking, and breaking. Much like a screen protector for your phone.
All orders include a free installation kit and free shipping within the continental United States.
Installation Kit Includes:
Installation instructions and how-to video
Squeegee
Spray Bottle of Installation Fluid
Compatible with:
Jeep® Wrangler (TJ) – 1997-2006
| | |
| --- | --- |
| Weight | 6 lbs |
| Dimensions | 24 × 9 × 9 in |
Introducing Windshield Defense™ for the Jeep® Wrangler (TJ), the ultimate protection for your Jeep® windshield. Precision-cut to fit your model vehicle perfectly, Windshield Defense™ can be installed in just 20 minutes and provides (3) individually removable layers. Each layer lasting six months or more, depending on the environment and usage, from rock strikes and other road or trail debris.
First developed for racing helmets and cars, each layer of Windshield Defense™ is made of industrial strength, optical-grade polyester. Specifically designed to withstand the toughest road conditions while keeping your windshield clear and undamaged. Windshield Defense™ layers can be individually removed as needed; when it's time to remove a layer, simply tear it off to reveal a fresh new layer underneath.
All orders include free shipping within the continental United States and come with a free installation kit, containing step-by-step instructions. So, why wait? It's time to stop paying for windshield repair and replacements and start enjoying the adventure your Jeep® was intended for.
Frequently Asked Questions
How many layers are included?
Your Windshield Defense™ protector includes three individual layers of UV-resistant polyester, combined in a single application. Each layer is 3 mil thick. Our patented design allows each layer to be removed individually, with the adhesive adhering to the discarded layer.
How long will each layer last?
We recommend removing a layer every six months, but it can last longer depending on your windshield usage. When you get to the bottom or base layer, we recommend reaching back out to your installer to purchase a new Windshield defense kit. If you have self-installed, it would be a great time to have another Windshield defense kit ready to install if needed.
Will Windshield Defense™ protect against rock strikes?
Yes! Windshield Defense will protect your Jeep® windshield from pesky rock chips and other debris that often cause chips and cracks on your windshield.
How long will my order take to ship?
Your order will ship within 1 to 2 business days and should arrive within 3 to 5 business days.
What is your policy on returns?
You can return new, unopened products within 30 days of delivery for a full refund (return shipping not included). Read our full refund policy.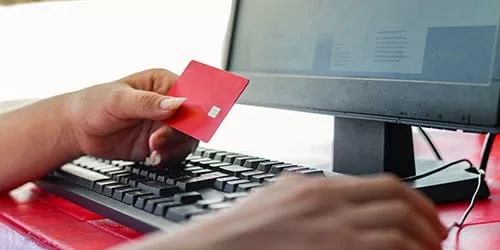 Secure Your Windshield Defense™ Rebate with Professional Installation
Boost your Jeep's shield against chips and road hazards with our Windshield Defense™ protector. Choose professional installation for durability and eligibility in our Rebate Program, rewarding you with a $25 Visa gift card. For any Rebate Program queries, check our FAQ.
Only logged in customers who have purchased this product may leave a review.